Mobile Forklift Repair and Servicing

Stowmarket, Suffolk
Do you require mobile forklift repair and servicing in Stowmarket and Suffolk?

If your business operations rely on forklifts, then it can be painful for the business if this machinery were to fail. When your business is not running correctly, you suffer a drop in productivity which can affect profits.
Therefore, we take pride in our mechanic's knowledge and ability to make sure that any malfunctions doesn't drastically affect your business. If your forklift is in need of repair, call MTE Services straight away. With our experience, we can make sure that it will be back in action as soon as possible- even on the same day! Our team of fully-equipped and well-trained engineers have extensive knowledge of LPG, Diesel, Petrol and Electric forklifts.

We offer the following services throughout the Suffolk area, within 50 miles of Stowmarket:

Mobile Forklift Repairs

Forklift Maintenance

Forklift Transport

Forklift Hire

Annual Servicing

Forklift Sales
What is Mobile Forklift Repair?
When you call us requesting our services, the most crucial things we usually want to know are the make of the equipment, the model and the serial number. We will also require a short description of the problem. For example:
All issues you are experiencing

Could you be having an idea of what the issue could be?

Does your forklift have any breakdown history?

How long has your forklift been experiencing the same problem?

Is the machine operable?

When we gather information about the current condition of your equipment, it helps our engineers to identify the cause of problem and work on a remedy. The sooner this happens, the sooner your forklift will get back to operation.

HC Forklifts Approved Engineers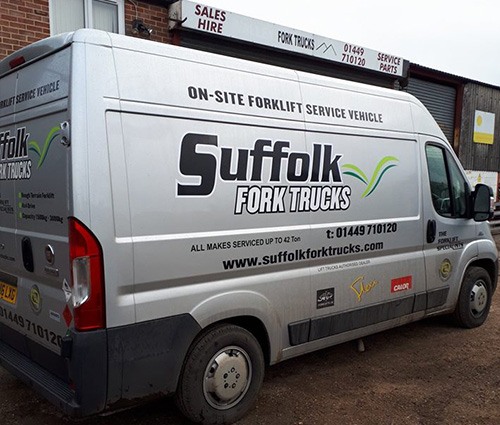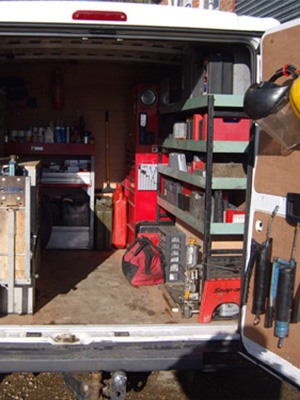 What Happens After You Make a Call?
As soon as we receive the necessary information about your forklift, our knowledgeable team will give you the ETA for our engineers to be on site. This is usually within 48 hours depending on our schedule and travel distance.
When our engineer arrives, they will conduct all necessary tests and evaluations based on the information you have given. They will also advise you if any spare parts are required. A written quote will be provided with an estimation of how long the repairs will take; we will never carry out any work without your approval.
If required, we can provide a rental forklift while repairs are being carried out. If your machine reaches 200+ operating hours, the best thing to do is to plan for regular maintenance so that you can prevent unexpected repairs .
MTE Services offers repairs, servicing and maintenance services on a wide variety of types and brands of forklift trucks across Stowmarket and Suffolk. Our team of engineers are fully-trained and experienced; t hey will arrive on site with all necessary equipment and spare parts to make sure that the downtime is kept to a minimal.
Thorough inspection and maintenance is necessary to make sure that your forklift stays in good condition. We can help whether it is part of a maintenance contract or an emergency repair in the case of breakdown.

If you require mobile forklift repair and servicing in Stowmarket and Suffolk contact us today. Call MTE Services today on 01449 763 375.